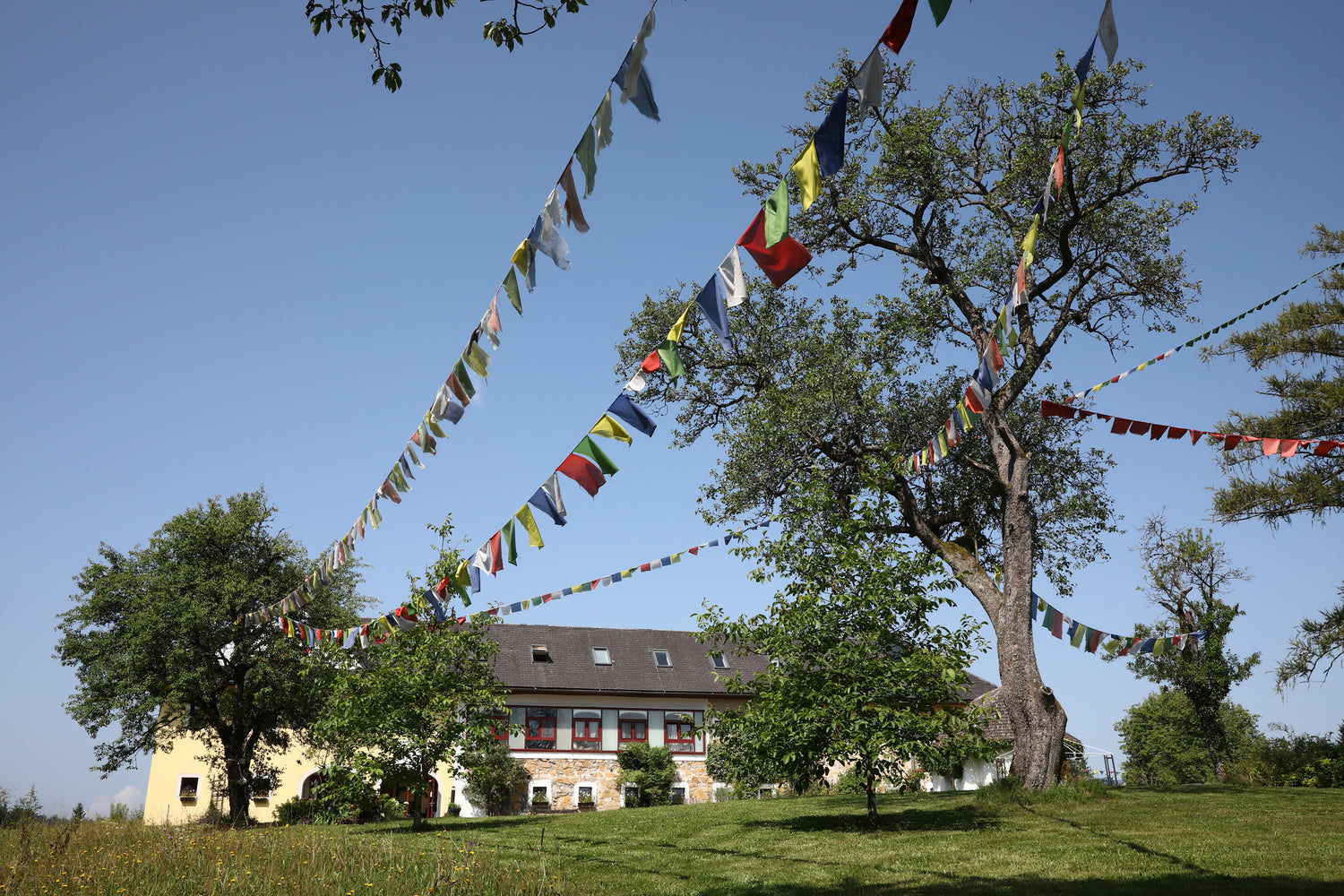 Hang your Prayer Flags at Gomde
Our mountain-top in the Upper Austrian Alps is a wonderful location for prayer flags. If you're lacking wind-flow at home, we would be delighted to hang your flags here for you.
Just leave us a note on the cart page, along with any special aspirations. When you reach the shipping page, make sure to select 'Pick-up' to avoid being charged. We will hang the flags in your name on the next auspicious day of the Tibetan calendar.
Tips for Hanging Prayer Flags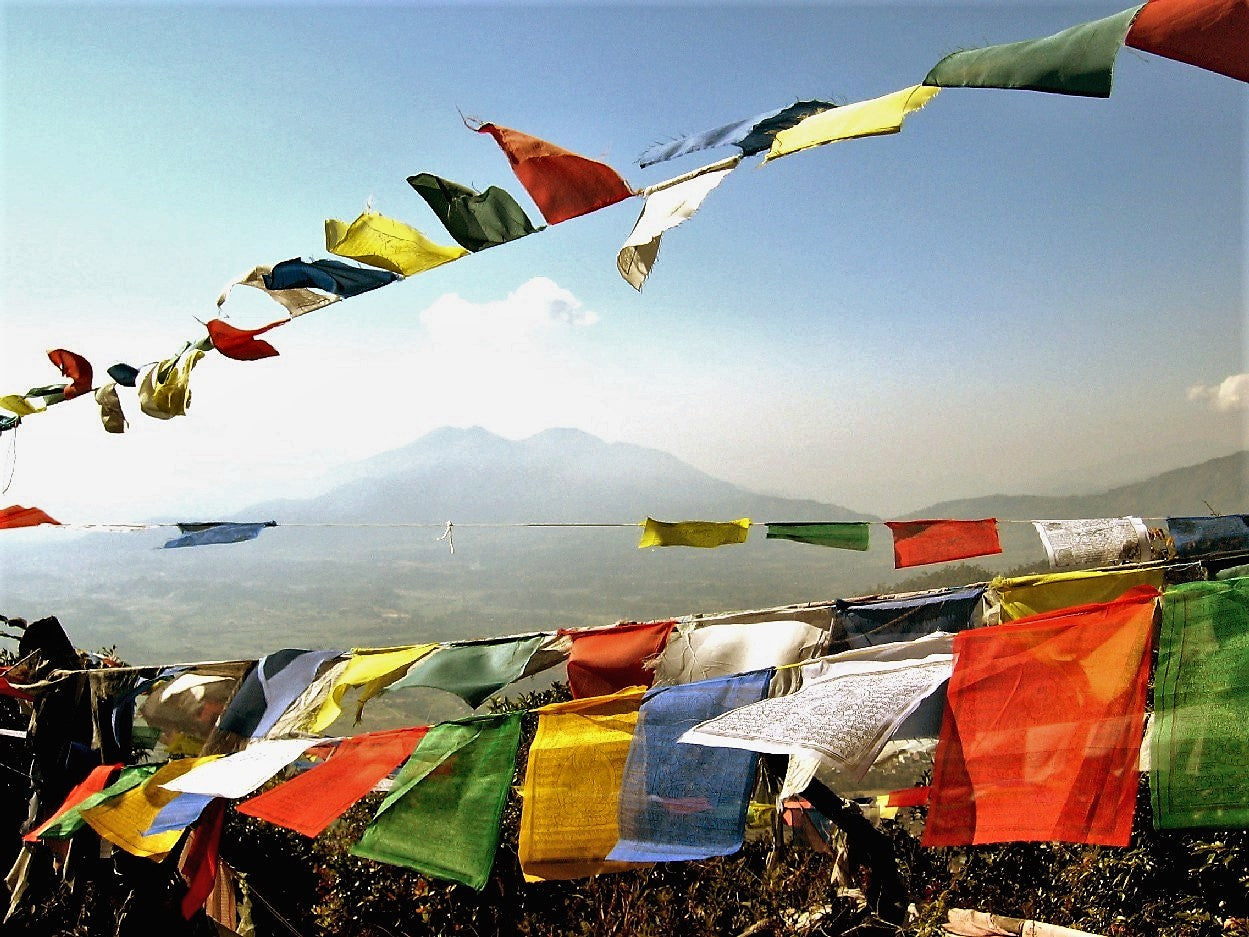 Where to Hang

In Tibet you'll find them hung, far and wide, in high windy places. Suspended from flagpoles, from rooftops, from the eaves of houses, or from tree branches, they are even flown from the peaks of lofty mountain-tops.

Where mountain-tops are not accessible, the flags can ornament our garden, balcony, and windows, or can even be hung indoors to bless our living space. You can always have them hung here at Gomde too.

Hanging prayer flags is considered an act of merit, inviting peace and harmony into our surroundings, and our local neighborhood. One need not be Buddhist to benefit from their blessings, as they benefit all.
When to Hang

Generally speaking, Mondays and Fridays are the most effective days to hang your prayer flags. Ideally, the flags should be hung in the morning.

When the flags are faded and ready to be replaced, customarily they are carefully taken down and burned or otherwise respectfully disposed of.

For a joyful start to the New Year, Tibetan "Losar" (New Year) is considered the most auspicious time to replace faded or tattered prayer flags.
Meanings of the Colours

Single coloured prayer flags generally relate to the qualities of the deity depicted. You'll find green relates to Green Tara, blue for Medicine Buddha, white for Chenrezig, red for Guru Rinpoche or Kurukulle, and yellow for Windhorse or Manjushri.

When 5 alternating colours are used, each of these represents a primary element: sky (blue), air (white), fire (red), water (green), and earth (yellow). Together in the right order, a balance of these elements is achieved.